For the past six years I have struggled with being a father. There is an overwhelming sense of change and in some part loss. I truly believe that when you become a father you go through the stages of loss. It feels like you have lost your identity. You start to believe that you will never achieve your goals because this new arrival now requires your full devotion.
Your wife's attention is now on the new born and your involvement or at least any Dads involvement in the first year is limited at best. Men suffer from a lack of breast milk and therefore apart from the odd stinky nappy or bonding time when you come home from work and your wife hands you the child before she goes out to have a nervous breakdown, your involvement is from a distance.
Having more than one child means you are charged with the first should you have a second. If you are brave enough to venture further into family with a third or a forth, it simply means you have more little people requiring your attention whilst your wife wrestles the new born on a minimum three hourly basis.
I am a super driven person. A goal setter and achiever. Some might even say self focused/centered. Come on, I have been known to be selfish. Being this way inclined however, means I do not handle change well and/or things that stand in the way of achievement. For me the last six years have been a struggle. I have struggled to get my head around this incorrect thinking that my life was ruined and that I would never achieve anything. This mindset meant I not only made some bad priority decisions, I put work first, but I missed some of the best moments in the journey of raising children. Not because I wasn't there, but because I was so self absorbed in my loss, that I did not see the beautiful events happening right in front of me.
Dan Pena (Founder of QLA) said, 'people only change for one of two reasons; inspiration or desperation'. By the time I realised my mistake I had both these reasons to change. My two oldest children (6 & 4 years of age) came to me in mid 2014 and told me that they missed me and that I needed to 'stop doing important work and listen to them' I knew it was time to change. So change I did. But you can't change on your own, you need support, inspiration and motivation from mentors that believe in you and your ideas. So I would like you to meet the mentors that helped me start Fired Up Dads.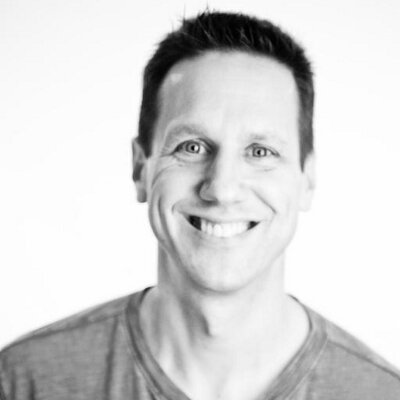 Sam is a former fortune 500 executive, who realised the futility of commuting an hour, twice each day to sit in a corner office and never see his family. According to his story, his daughter asked him one night when being put to bed if tomorrow was Saturday. When Sam asked her why, she replied that Saturday was the only day she saw him. So Sam resigned his well-paid executive corner office and started his even more successful Every day is Saturday Business.
Sam is the motivation that there is something better out there. You too can make every day Saturday.
In a similar vein to Sam, John on his daily commute to work ran out of inspirational podcasts to listen to. Seeing a niche in the market John too quit his executive position to start 'Entrepreneur on Fire' the most successful business podcast on the internet. John interviews extremely successful entrepreneurs and shares their failures and successes with the rest of the world.
John is able to boast a seven figure turnover ($3M plus) and greater than 30,000 downloads of his podcasts per day. Amazing! John is the rockstar of the podcast world.
If you want inspiration, this is the place to get it (after FiredUpDads). John Lee Dumas and the Entrepreneur on Fire podcast model was the inspiration for FiredUpDads.
cheap Prozac
Caroline is a former recruitment specialist and founder of one of Australia's most successful recruitment firms. Caroline is now a HR/IR and Business Consultant and has an enviable network of people that anyone would love to access.  In late 2014 I engaged Caroline to help me transition my career in a new direction. Part of this programme was a review of my values and the way I work. What I learnt from this process changed my entire view on life and helped me come up with the idea for FiredUpDads.
Caroline is now my mentor and challenger – Caroline pushes me hard to succeed.
If your business or career are in trouble and you don't know where to turn Caroline is a force. She will tell you how it is and not hold back. She is tough love on a stick, but we all need that from time to time.
Justin Roselt (Platform Accelerator & Justin Roselt.com)
Justin is a god when it comes to website development and search engine optimisation (SEO). He is also my partner
in crime when it comes to motivation. Justin and I get together every fortnight in our mastermind for the purpose of checking the progress on each others businesses and challenging each others thinking.
It is hard to find people that think like you, but Justin and I have a similar mindset and desire to achieve and leave behind something different. Without Justin in my corner pushing me when I am in a lull, it would be hard to keep motivated.
Justin also worked with me on my website and getting my online presence, he is an encyclopedia for SEO and knows his s**t when it comes to WordPress. Check out his latest products at justinroselt.com
buy Kamagra online Wow! This kid gives you hope for the future. Jake is a 23 year old who has already written two books. His first was self published and because of the great job he did in selling the publication he was picked up by one of the worlds biggest publishes just weeks later. But Jake is not in this post because of his sales ability. He is recognised (even at his young age) as one of the world's leading millennial thinkers. He now travels the world inspiring students and has some amazing philosophies about what our worldly purpose is.
I first heard Jake on Entrepreneur on Fire with John Lee Durmis and his answer to John's question about his biggest failure was mind blowing. If you have not heard of this young man, I recommend you look him up. When he has kids, I want him on my show.
Look I have to say that there have been many other people who have inspired me and will continue to motivate me on my journey. My amazing wife being just one and my kids, two, three and four, but I credit these people with the inspiration, motivation and drive, whether personally involved or just by what they do, for helping me make a difference. They are 5 people every FiredUpDad should get to know.
.